In the past, almost every family had a stable. This was during a time when mechanical modes of transportation hadn't been invented yet and people rely on horses to get them to places. Many people today have not forgotten this part of history and want a revival of stables and barns for horses. There are instances when old family barns get renovated by people who come to realize the importance and advantages of keeping horses around.
Starting the Process
Starting to build your own horse stable would greatly depend on an in-depth assessment of your location, budget, and the kind of horses you want to keep. This is a big step you need to take. Starting up a stable can be a worthy investment if you are looking into turning it as a business in the future. Even as a hobby, this can be costly so you have to be financially prepared for the building and maintenance of your stables. Once you have decided on how much you are willing to set aside and spend, the process can easily take off from here. For your location, you have to take into consideration the presence of an access road, water supply and distance from other residential places. You don't want to be bombarded by complaining neighbors because of traces of stench and animal noises. Secure necessary permits and review law provisions that govern the building of such structures.
Choosing the Right Materials
The materials that you will use for your barn would heavily depend on the design, size, and budget you have. The price range can vary and you can start building the basics of a stable from scratch. You can work with the materials that you have especially if you have timber or reclaimed wood hanging around. You can also look for professionals who would build the ideal stable and barn that you like. As mentioned by Innovative Equine Systems, stalls used for stables nowadays can be customized according to your needs and preferences while taking into consideration the needs of horses themselves. Building a great barn would need experience as this is a highly specialized structure for specific animals.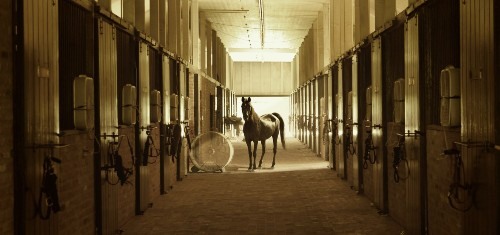 Design and Architecture
Building yourself a stable can be a chance to explore creativity so enlist as many options and ideas you want off the internet or lifestyle books and magazines. You can go for a minimalist design or go to the more classic style of stables. After all, these will not just serve as a simple structure but a home to great animals. Both owners and horses would be happy if the one you build is pleasing to the eyes and functional as well.
Planning to create your own horse stable so you can start rearing your own horses or running your own business is a great accomplishment. If you have done your share of research on how to effectively start and manage one, you can enjoy this investment for many years. After all, having stables in properties has been a long tradition.